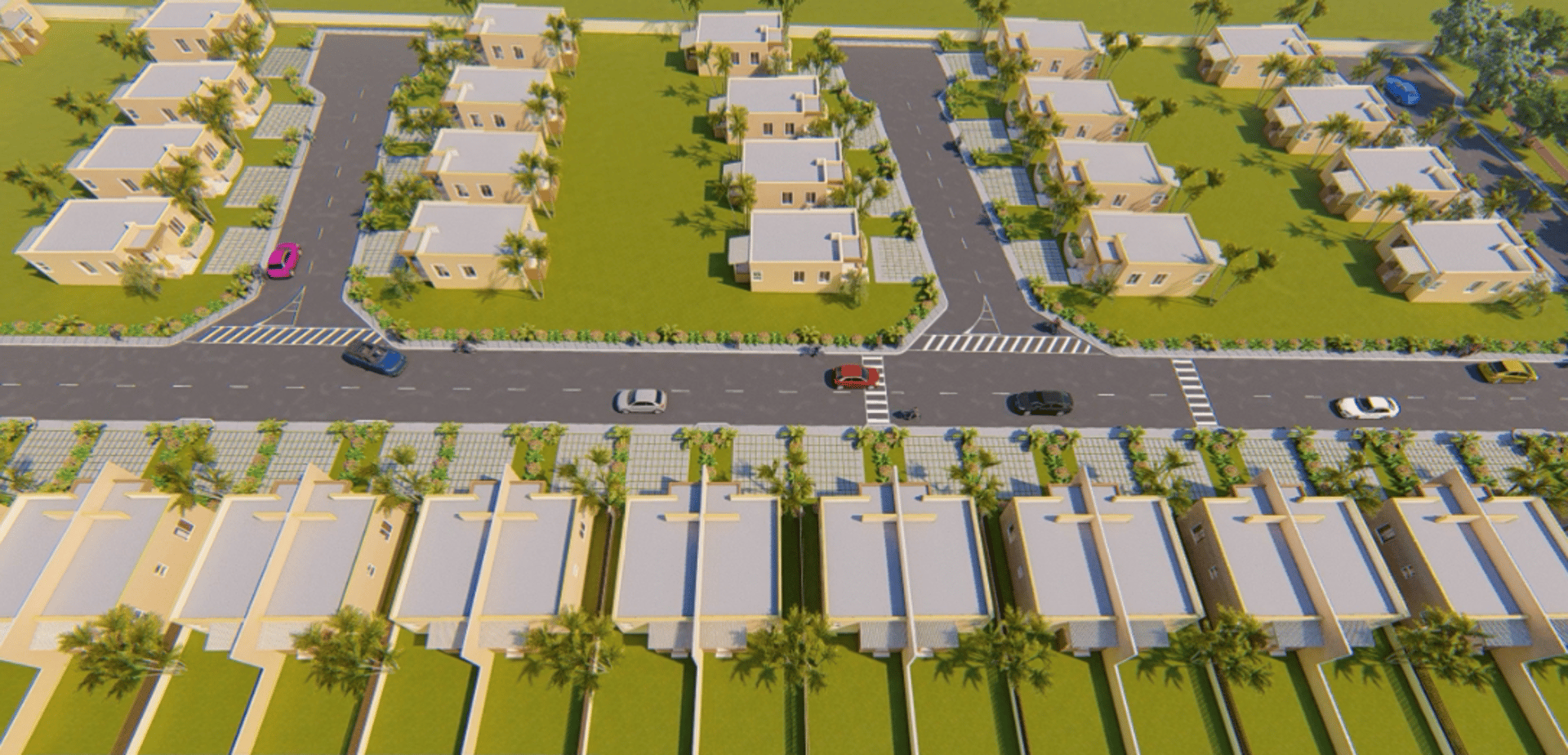 The Project
PROJECT LOCATION
Lot 53, Part of Bellevue, St. Catherine, Jamaica
PROJECT COMMENCEMENT
October 2020
ESTIMATED COMPLETIONS
January 2023
SALE PRICE OF EACH UNIT TYPE
Single Unit starting at: $12,500,000*
*Duplex unit starting at: $16,500,000**
**Effective July 1, 2022
STANDARD LOT SIZES
Single Lot 3,000- 3,500 sq.ft
Duplex Lot 2,500 sq.ft
TOTAL FLOOR AREA OF EACH UNIT TYPE
Duplex One Bed Unit size: 562 sq.ft
Single Two Bed 1 Bath Unit size: 817 sq.ft
Please note that price is subject to certified escalation & subject to change without notice. Escalation fee is 10% on the purchase price
.Price, terms of purchase and availability are subject to change without notice. Approximate sizes of the units and lots are believed to be accurate but are subject to final surveys.
APPROVALS
Nepa Approval March 21, 2022
Sewage approval August 20, 2019
Parish Council Approval Phase 2 September 14, 2021
Real Estate Board July 31, 2020
DEVELOPER
Hihou Limited 16 Lyndhurst Crescent, Kingston 5, Jamaica, West Indies. Tel: 823-5687/ 906-9793
REAL ESTATE MARKETING AND SALES
Claudia Davis Real Estate 4 Ballater Avenue, Kingston 10 876-906-7174 | 876-370-8138
ATTORNEYS AT LAW
Maureen J. O'Connor Attorney-at-Law, Shop 6 Orchid Village Plaza 20 Barbican Road Kingston 6
Tel. No: 876 427-0556 Email:maulew2002@yahoo.com
Photographs and illustrations are indicative only. Up to date details may by obtained from the Developer or its Sales Agent.